Translation & Interpreting
On the subject of language translation, we at Network Languages have a clear, joint opinion about how to define it: Translation is an art form. Treating it as a science will result in inferior results.
Network Languages translate a vast array of different languages. Here, you'll find a list of languages for which we employ professional, mother-tongue translators. As you'll see, the list is extensive. Any language can act as either the source language or the target language – but if you don't see the languages you're looking for, simply contact us.
A

B

C

D

E

F

G

H

I

J

Jamaican English Patois Translations
Translate Japanese
Jarai Translator
Translating Javanese
Jawi Arabic Language Translations
Interpret Jivaro
Jonkha Translate

K

Translation of Kabardian
Kabre Conversions
Kabyle Translator
Interpreting Kachin
Kalmyk Translations
Interpretation of Kamba
Translate Kamchadal
Professional Translators of Kanuri
Karachai Language Translation
Kara-Kalpak Translating
Karamojong Interpretation
Translate Karen Language
Kashmiri Languages Translating
Text Translator for Kashubian
Interpret Kate Language
Kawa Language Translators
Convert Kazakh
Kejia Translator
Kekchi Interpreting
Translate Ket Language
Khakass Conversion
Khanty Language Translation
Text Translator for Khasi
Khmer Interpretation
Translate Kickapoo
Kikuyu Translating
Convert Language of Kimbundu
Kingwana Language Translation
Kiowa Translator
Interpreting of Kissi
Convert Kituba
Klamath Translating
Komi Language Translation
Translate Language of Kongo
Korean Translations
Conversion of Korku
Interpret Koryak
Kpelle Language Translation
Translator for Krio
Interpretation of Kru
Kui Conversions
Kumyk Translations
Interpret Kurmanji
Kurukh Interpretation Services
Kwakiutl Conversion
Text Translators for Kyrgyz

L

Translate Ladino
Lahu Language Translator Online
Lak Interpretation
Lamut Translations
Lango Conversions
Text Translator for Laotian
Lappish Language Translation
Latin Translations
Lenca Conversion
Letzeburgesh Language Translation
Interpret Lezgin
Lillooet Translating
Converting of Lingala
Lisu Interpretation
Lithuanian Translation
Lolo Language Conversion
Interpreting of Loma
Convert Lotuko
Lozi Language Translation
Luba Interpretation
Luganda Translating
Interpret Lugbara
Translate Lunda
Luo Conversion
Lusatian Language Translation
Lushei Interpreting
Converting Luvale Language
Lwena Interpretation

M

Maba Language Translators
Text Translator for Macedonian
Madi Language Translation
Madurese Conversion
Interpret Makonde
Translate Malagasy
Text Translator for Malayalam
Maldivian Language Translation
Malinke Interpretation
Professional Maliseet Translator
Maltese Conversion
Interpret Maly
Mam Interpreting
Mandarin Translation
Mangbetu Translating
Interpreting Services for Mansi
Manx Language Translation
Maori Conversion
Maranao Interpretation
Text Translator for Marathi
Translate Mari
Marind Language Translation
Marshallese Interpreting
Masai Text Translator
Matabele Conversion
Translate Maya
Mayo Language Translation
Mazahua Interpretation
Mazanderani Translators
Interpret Mazatec
Mbum Language Translation
Mbundu Conversion
Text Translator for Meithei
Mende Translations
Menominee Converting
Interpreting of Meo
Miao Language Translation
Micmac Language Converter
Min Translating
Interpret Minangkabau
Text Translator for Miskito
Mixe Language Translation
Mixtec Interpretations
Translate Mohave
Mohawk Language Conversion
Moldavian Interpreting
Mon Language Translator Online
Mongo Converting
Translating of Montagnais
Mordvin Conversions
More Language Translating
Interpretation of Moso
Mosquito Language Translations
Mossi Interpreting
Translate Motu
Interpret Mpordvin
Mundari Translations
Munsee Interpretations
Translate Muong
Murmi Language Translation
Murngin Interpreting

N

Translation of Nahuatl
Nakhi Interpretation Services
Nanai Language Translation
Translate Nandi
Naskapi Translating
Interpret Navajo
Ndebele Conversion
Nenets Language Translation
Nepali Translate
Newari Professional Translator
Nez Perce Interpretation
Nganasan Converting
Text Translator for Nimboran
Nivkh Language Translation
Nkole Interpretations
Nogai Translating
Interpret Nootka
Nubian Translations
Nuer Interpretation
Conversion of Nung
Nupe Language Translation
Nyamja Translating
Interpret Nyamwezi
Nyanja Interpretations
Interpreting of Nyankole
Convert Nyoro

O

Translate Odawa
Odul Language Translation
Conversion of Ojibwa
Okanagan Conversion
Omaha Intepreting
Interpret Oneida
Oraon Language Translation
Oriya Interpretations
Osage Translating
Convert Ossetian
Ostyak Languages Translation
Ostyak-Samoyed Translators
Interpretation of Otomi
Ottawa Translating

P

Paiute Language Translators
Palaung Interpretation Services
Pampangan Translator Professional
Pangasinan Language Translator Online
Panjabi Interpreting
Panoan Language Translate
Interpret Papago
Papamiento Interpreting Agency
Papgo Translation Services
Pashto Text Language Translation
Interpret Passamaquoddy
Pawnee Text Conversion
Professional Pedi Translator
Persian Interpretation
Convert Pidgin
Pilipino On line Translator
Translate Pima
Interpreting Pokot
Police Motu Language Translation
Portuguese Creole Interpretation Services
Conversion of Potawatomi
Text Translator for Provencal
Putonghua Interpreting Agency
Puyi Text Conversion

Q

Quechua Interpretation Services
Quiche Language Translation

R

Translating of Rajasthani
Translate Rhade
Rhaeto-Romanic Converting
Interpret Riffian
Romansch Interpreting Agency
Romany Translator Online
Convert Ruanda Language
Translate Rundi

S

Salar Professional Translations
Interpretation of Samaran
Samoan Conversion
Sandawe On line Translator
Sango Languages Translation
Sanskrit Interpreting Agency
Text Translators for Santali
Convert Sara Language
Translate Saramacca
Sardinian Language Translations
Savara Translating Online
Scots Gaelic Interpretations
Sedang Language Translator Online
Selkup Language Converter
Translating of Seminole
Senca Interpreting Agency
Text Translator for Seneca
Senufo Translation Online
Serbian Conversions
Interpret Serer
Shan Translator On line
Shawnee Interpretation
Shelta Translate
Convert Shilluk
Shluh Text Translator
Shona Languages Conversion
Shoshone Interpretation Agency
Shuswap Translator Online
Professional Sibo Translating
Converting of Sidamo Language
Sindhi Translation Work
Interpret Sinhalese
Sioux Language Translations
Slovak Online Text Translator
Convert Slovenian Languages
Somali Word Translator
Interpreting of Songhai
Professional Soninke Translating
Translate Sora
Sorani Translation Services
Sorbian Interpretation Agency
Sotho Languages Conversion
South Arabic Business Translations
Suk Interpreting Services
Sukuma Online Translator
Interpret Susu
Swahili Interpreter Services
Swazi Language Translation
Sylheti Business Translation Services
Conversion of Syriac

T

Convert Tacana
Tagalog Online Translator
Translate Tahitian
Tajik Interpreting Company
Taki-Taki Language Translation
Interpretation of Tamasheg
Tamashek Translating Service
Tamazight Translator On line
Convert Tamil
Tarahumara Languages Translation
Interpretation of Tarasco
Tatar Translation Agencies
Tavgi Language Company
Teda Interpretation Agency
Interpret Telugu
Conversion of Temne
Teochew Text Translator
Professional Teso Business Translation
Tewa Language Agency
Translate Thai
Convert Thompson Language
Thonga Language Translation
Tibbu Translating Service
Tibetan Interpreting Agencies
Interpret Tigre
Tigrinya Text Translator
Convert Tiv Language
Tiwa Interpretation Services
Tlingit Language Company
Translate Tolai
Tonga Language Agency
Professional Tongan Translators
Toro Interpreting and Translation Services
Interpretation of Tosk
Totonac Localisation
Towa Translator Online
Interpret Tsimshian
Tsonga Interpretation Agencies
Tswana Language Translating
Tuareg Certified Translation Services
Tulu Conversions
Tumbuka On line Translation
Translate Tung
Tung-an Document Translation
Tungus Text Translator
Tupi Interpretation Agency
Turkana Document Translation
Translating of Turkish
Turkmen Language Services
Tuvinian Word Translator
Convert Twi Language
Tzeltal Translator Online
Tzotzil Interpreting Company

U

Service Translation of Udmurt
Uigur Interpretation
Umbundu Business Translations
Interpret Unami
Urdu Language Translation
Urhobo Interpretation Agencies
Convert Ute
Uzbek Text Translator

V

Vai Language Tool
Venda On line Translator
Interpret Vietnamese
Visayan Business Translations
Vogul Translating Service
Votyak Translation Office

W

Conversion of Wa Language
Translate Welsh
Winnebago Language Translation
Interpret Wolof
Professional Wu Translator

X

Xhosa Business Translations
Convert Xiang

Y

Yabim Translating Services
Yakima Language Business
Yakut Certified Translation Services
Translator for Yao
Yaunde Language Tool
Yenisei-Ostyak Conversion
Yenisei-Samoyed Text Translator
Interpreting of Yi
Translate Yiddish
Yoruba Translator Online
Yucatec Business Translation
Interpret Yue
Convert Yukagir Language
Text Translator for Yuma
Yurak Interpretation Agency

Z

Zande Translator On line
Professional Zoque Translators
Translate Zulu
Zuni Business Translations
Contact Network Languages for more information about the translation of different languages by professional translators or to receive a FREE quotation please call +44 (0)1344 870700 or get in touch with us by emailing Network Languages >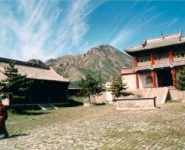 If you are looking for high-quality Mongolian language translators and interpreters, give Network Languages a call today. We have a 12,000+ team of translators...
Read More