Document Creation
At Network Languages, you will find the perfect unison of professionalism, functionality and efficiency during your document creation process.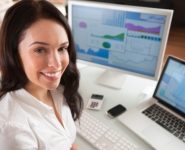 At Network Languages you will find a family of more than 12,000 language translators who can create and translate your documents for you no matter how large or small your project.
Our professional document translation services have grown over the years to support all of our clients' business needs and we deliver consistently excellent service to our rapidly expanding client base.
Our team of experienced, skilled language professionals, translators, interpreters, industry experts, and project managers increasingly make Network Languages your partner of choice for even the most complex of specialist document translation needs.
To give you an example of the documents we regularly translate, here are some of our more popular services:
Advertising Content
Financial and Annual Reports
Brochure Text/Copy
Business Correspondence
Information for Consumers
Contracts
Corporate Magazine Content
Court documents and Legal Documents
Instruction Manuals
Job Adverts
Licences and Permits
Intellectual Property and Patents
Policy Reports

Product Descriptions and Information
Project Plans
Public Information Campaigns
Research Information and Reports
Scientific Articles
Speeches and Presentations
Study Guides
Tenders and Pitches
Theses
User Manuals
Website Content
White Papers
The list goes on!
Whether you are looking for one of the services mentioned above, or you would like us to provide you with a FREE quotation for something else that you don't see here, please call our friendly team on +44 (0)1344 870700 or get in touch with us by emailing Network Languages >
The traditional meaning of typesetting – the composition of text by means of type. The more modern term for this process is Desktop Publishing...
Read More