Mongolian Language Translation Services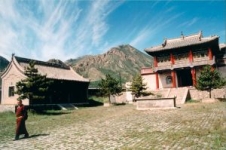 If you are looking for high-quality Mongolian language translators and interpreters, give Network Languages a call today.
We have a 12,000+ team of translators and native speakers who are itching to work on your Mongolian project and deliver exceptional work.
The Mongolian language is native to Mongolia and China. There were roughly 5.7 million native speakers as of 2005, with that number expected to be around 6.1 million today. It's the best-known member of the Mongolic language family with vowel harmony and a complex syllabic structure that makes it very difficult for Europeans to master.
Mongolian language translation and Mongolian language interpreting
At Network Languages we can fulfil your needs on virtually any project type. We only use native Mongolian speakers to work on translation and interpreting projects.
Here's a rundown of the typical projects that we work on:
Mongolian advertising content
Mongolian Annual Reports
Mongolian Brochure Text/Copy
Mongolian Business Correspondence
Mongolian Information for Consumers
Mongolian Tenders and Pitches
Mongolian Theses
Mongolian User Manuals
Mongolian Website Content
Mongolian White Papers
Don't worry if what you require is not listed above. The number of projects we work on would take too long to list, so get in touch with us today to discuss your project requirements.
Why Network Languages
With a 12,000+ team of translators and years' worth of experience working on Mongolian language projects, we are the best-equipped company in the UK to work on your project and deliver work that's on time, on budget and to the highest quality. And with a wide range of project types supported, we can no doubt fulfil your needs into the future too.
Get started today
For a FREE quotation on your Mongolian translation and interpreting project, please call our team on  +44 20 3422 0330 or contact us.