Zapotec Language Translation Services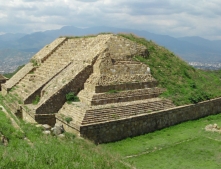 If you require any type of Zapotec translation or interpreting, then you have come to the right place; at Network Languages, we pride ourselves on having native Zapotec language translators on our team who can accurately translate any project for you.
The Zapotec language is spoken by people native to the Oaxaca, Veracruz, Guerrero, and Puebla areas of Mexico. This is a rare and intriguing language, with the latest census showing 450,000 native speakers.
Zapotec language translation and interpreting services
At Network Languages we have worked on a wide variety of Zapotec projects for our customers, who as mentioned include businesses. Here is a brief run-down of some of the translation and interpreting projects we have fulfilled for our business customers:
Zapotec advertising content
Zapotec Annual Reports
Zapotec Brochure Text/Copy
Zapotec Business Correspondence
Zapotec Information for Consumers
Zapotec Tenders and Pitches
Zapotec Theses
Zapotec User Manuals
Zapotec Website Content
Zapotec White Papers
If you require a Zapotec language translation or interpreting service that is not mentioned above, then we welcome you to get in touch with us. We work on a wide variety of different Zapotec projects and are sure to be able to take on whatever project you might have.
Why Network Languages?
It's critical with language translation that all projects are carried out with the utmost accuracy. At Network Languages, we provide 100% accurate Zapotec language translation and interpreting, and we achieve this through having native Zapotec speakers on our team. We also work extremely hard to fully understand translation projects, what you require, and we always aim to complete work by the deadline. Quite simply, we care about translation and fulfilling all of your requirements.
Get Started Today
For a FREE quotation on your Zapotec translation project, please call our team on +44 (0)1344 870700 or contact us.