We get your message across, regardless of language
Rolls Royce changed the name of its car the 'Silver Mist' to the 'Silver Shadow' before entering Germany. In German, 'Mist' means manure (to put it nicely).
Language translation needs are unlimited – and that's why our professional translators offer translating services that are equally unlimited.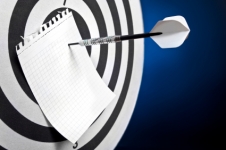 In some cultures, the phrase, 'Cat got your tongue,' means that you're speechless. That won't translate to every culture, and it has little meaning here. You see, we're not speechless in any language.
In fact, we think 'we've got your tongue' is a more appropriate phrase; particularly when you consider that we do have every tongue on hand, no matter your intended audience's vernacular.
We employ the services of more than 10,000 global professional translators and industry specialists. They use the most current language translation software and strictly maintained glossaries, but that's only the beginning – every document, software application, and website translation is canvassed by a translator certified in the language and dialect of your preference.
Language translations by machines are only as good as the human eyes that follow them: that's why we don't rely on them
Project trading between industry 'specialists' only ensures that you won't get the specialists you think you've hired: that's why we don't do it
Online language translation that offers only a few vernaculars isn't convenient for consumers: that's why Network Language is a one-stop-shop for all things associated with certified translation
Whether you need medical translation services or language translation in the area of finance, legal, IT, patents, engineering, insurance, retail, pharmaceutical, media, or advertising, we've got the tools, the people, and the language library necessary for fluent, seamless communication. In other words, we've got your tongue.
For more information about our language translation services or to receive a quotation please call +44 (0)1344 870700 or get in touch with us by emailing Network Languages >