Swedish Language Translation Services
For the highest quality Swedish language translation services look no further than Network Languages, the UK's best and most consistent translation professionals.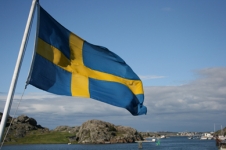 We don't use typical inorganic translation software bots, word translator programs, online translation tools, or translation dictionary dependents – we are real human beings, using mother tongues to deliver an incredible Swedish translation service.
Our service will always be delivered on time and on budget. As a reputable translation and interpreting business, we go out of our way to deliver a service that you can rely on, and a service which you will want to use again and again. Swedish is a language that should not be taken lightly – it's tricky to get right, which is why it's highly recommended that you seek out a professional translation company such as Network Languages for your Swedish translation needs.
Swedish Translation Services
Here is a brief run-down of the documents and formats we regularly translate into Swedish:
Swedish advertising content
Swedish Financial and Annual Reports
Swedish Brochure Text/Copy
Swedish Business Correspondence
Swedish Information for Consumers
Swedish Tenders and Pitches
Swedish Theses
Swedish User Manuals
Swedish Website Content
Swedish White Papers
We also provide a Swedish document translation service for many other things. To discover the full list of documents we can translate, head over to our document creation page.
Why Choose Network Languages?
One thing our customers love about Network Languages is our depth. We can translate and interpret Swedish legal content, financial content, life sciences content, manufacturing content, technical content, retail content, government content, plus much more. With so many areas specialised in, we are sure to have a Swedish interpretation or translation service that's right for you.
Get Started Today
For a FREE quotation on your Swedish translation project, please call our team on +44 (0)1344 870700 or contact us.