Russian Language Translation Services
If you are looking for a Russian translation service that uses real human beings to deliver a top quality service and finished product, then you have come to the right place.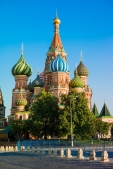 At Network Languages, we specialise in delivering high quality translation and interpreting services backed up by more than 18 years of experience and a 14,000+ strong dedicated team of language translators.
The Russian language is said to have over 260 million native speakers across Russia and other post-Soviet states, as well as Germany, Israel, the United States, Canada, and other parts of Western Europe. It is the most geographically widespread language of Eurasia and it's the largest native language in Europe. Russian is also the 8th most spoken language in the world by its number of native speakers and 7th by total of speakers.
Russian Translation Services
At Network Languages, our team of language translators can deliver an exceptional Russian language translation and interpreting service. Our experience spans across 18 years and over this period of time we have handled all sizes of Russian translation project. So, whatever you need, you can rely on Network Languages to deliver. Here's some of the services that we offer our customers:
Russian advertising content
Russian and Annual Reports
Russian Brochure Text/Copy
Russian Business Correspondence
Russian Information for Consumers
Russian Tenders and Pitches
Russian Theses
Russian User Manuals
Russian Website Content
Russian White Papers
We offer a wide variety of Russian translation services, so please do get in touch with us today to discuss your project if it isn't covered here today.
Why Choose Network Languages?
Network Languages was established in 1996 and we have built a 10,000+ strong team of language translators over the years. We can translate and interpret hundreds of languages, including Russian, and deliver all projects on time and on budget.
Get Started Today
For a FREE quotation on your Russian translation project, please call our team on +44 (0)1344 870700 or contact us.