Romanian Language Translation Services
Globalization is the trend of the day. Most firms in UK are getting into affiliations or mergers with international companies to widen their reach.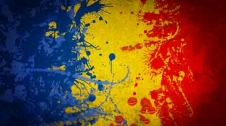 With a huge cultural and language diversity across the world, sooner or later you will need to make use of translation services in UK. It is the best way to widen your reach by providing the customers material to read in their own language. Translation work is highly professional and has to be done by an expert who is aware of the terminology of the industry.
Ensuring high quality translated work is important to convey the correct information and maintaining your company standard with the audience. It helps improve your brand image. Good quality translated material will convey the core message easily and provide a smooth read for the audience. You can find many professional translation services in the UK who provide translations in all foreign languages. They offer translation services for legal and non-legal documents, website content, technical and medical.
You can find the best companies who provide translation service in UK for a wide range of industries. Romanian Language Translation Services include converting information in manuals, IT, industrial process descriptions and quality-control documentations. They translate contracts and copyrights law, statements, certificates, sales contracts, news coverage, tenders and appeals. Medical translators specialize in medical reports, clinical studies, drug information sheets, analysis reports, product description and questionnaires. The Internet is the most widely used medium for gaining the maximum customer base and global presence. To ensure that the maximum number of people are able to read your website, it is important to translate it in the regional language of the country. Even though English is a globally accepted language, if given a choice most people would want to read in their own national language.
Romanian Language Translation Services gives your work to specific translators who are aware of the technical terms to be used in your industry.
Language translation services can be done by an agency as well as freelancers, but it is better to opt for agencies with your bigger projects as they have better experience in the industry and can handle a wide range of tasks. If you are looking to translate material in various languages then an agency will be beneficial as they will have specialists for different requirements, no matter how specific and always maintain high standards of work.
Get Started Today
For a FREE quotation on your Norwegian translation project, please call our team on +44 (0)1344 870700 or contact us.