Portuguese Language Translation Services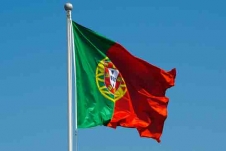 Trying to find a reliable and high quality Portuguese translation and interpreting company? Then look no further.
Network Languages has a specialist team of native Portuguese speakers who are just itching to work on your translation project and deliver stunning work. We never use bots, software, or other non-human aids to deliver work – we always use human beings to achieve the highest quality work.
The Portuguese language is spoken by roughly 250 million people worldwide. It's an official language in Brazil, Mozambique, Angola, Portugal, Guinea-Bissau, East Timor, Macau, Cape Verde, and Sao Tome and Principe. Portuguese also has a significant cultural presence in Goa, India and Daman and Diu, India.
Portuguese language translation services
At Network Languages we have provided a wide range of Portuguese language translation solutions for our customers. In fact, we've worked on projects from the most straight-forward to the most obscure. But whatever your needs are, we're sure to be able to help. Here's a brief run-down of some of the typical Portuguese translation services that we provide:
Portuguese advertising content
Portuguese Annual Reports
Portuguese Brochure Text/Copy
Portuguese Business Correspondence
Portuguese Information for Consumers
Portuguese Tenders and Pitches
Portuguese Theses
Portuguese User Manuals
Portuguese Website Content
Portuguese White Papers
If your project is not listed above, don't worry. We work on so many different types of project that it would be impossible to list them all here. Please get in touch with us to discuss your requirements and we will be happy to help.
Why Network Languages?
At Network Languages we have worked on hundreds of Portuguese translation projects. Our dedicated team of native Portuguese speakers are able to work on virtually any project type and deliver work that's only of the highest possible quality.
Get started today
For a FREE quotation on your Portuguese translation project, please call our team on +44 (0)1344 870700 or contact us.