Polish Language Translation Services
If you are looking for Polish translation or Polish interpreting services then you have come to the right place.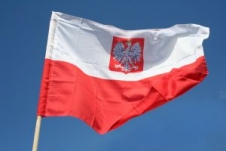 At Network Languages we specialise in delivering top quality translation services and we have a 14,000+ strong team of language translators who are just itching to get started on your Polish project, with members of our team speaking the language they specialise in as a first language.
The Polish language is estimated to have more than 40 million native speakers and more than 60 million speakers internationally. It's the official language in Poland and an official minority language in Czech Republic, Slovakia, and Romania. It's the second most spoken Slavic language behind Russian.
Polish Translation Services
Our Polish translation and interpreting services are second to none. We have language translators on our team who speak Polish as their mother tongue and can deliver an exceptional level of service and finished product to you. Here are just a few of the common Polish translation services that we provide:
Polish advertising content
Polish and Annual Reports
Polish Brochure Text/Copy
Polish Business Correspondence
Polish Information for Consumers
Polish Tenders and Pitches
Polish Theses
Polish User Manuals
Polish Website Content
Polish White Papers
We also specialise in several other types of document and audio translation. If the service you need is not listed above, chances are it will be at our document creation page. Otherwise, please feel free to contact us to discuss your project in more detail.
Why Choose Network Languages?
With more than 18 years of experience in the language translation industry, Network Languages has the people in place to deliver a service that's on time and on budget. We never use machines to translate for us and we pride ourselves on the quality we offer.
Get Started Today
For a FREE quotation on your Polish translation project, please call our team on  +44 (0)1344 870700 or contact us.