Translation of marketing texts
OK, OK, we are often asked for information regarding the translation of Marketing texts so we have decided that we should put together some useful information regarding translating marketing texts. We have compiled a few points that may help translation buyers to ensure they receive a better and more cost-effective translation of their marketing texts.

Provide the finalised copy!
Working from a finalised, signed –off source copy is essential for the fast and efficient production of translations. This may sound obvious but it is very important point to stress. From the buyer's point of view, the translation is needed quickly and the sooner it is started the better! However, rushing copy out for translation can sometimes mean that, even after the translation has begun, the copy will start to be amended by the marketing team and the translators will then have to change their language versions.
In our experience, amendments that come through after translation has begun cause the process to slow down considerably. This is because the translators will need to keep checking through work that they have already produced in order to change their translations. Often amendments that have been made to the source-language will not even need to be made in the foreign language. A translator will not translate an English sentence containing bad grammar into another sentence containing the same bad grammar, they will naturally produce an error-free text. If the amendment is intended to make the source-text sound better, then bear in mind that the translator will already have written a sentence that sounds good in their language, after all, that's their job!
Making amendments to the original will not only increase the turnaround time of the translations but it will invariably increase the cost too! Author's amendments are chargeable and could turn out to be costly!
Tell the translator exactly what you want
Let the translator know what you expect from them – in order to receive the best translation of your text, first time round and as quickly as possible, it's always best to give the translator as much information as possible about what you expect. This will include the following:
What format the text will appear in. Is it a script for a video or text for printed literature?
Who is the translation for? The translation is not necessarily aimed at the same target audience as the original. Who the text is targeted at should be stipulated so that the translator can use the correct style and register.
What is the translation for? The purpose of the translation will determine how the text is written. If the translation is intended to help sell a product it will be written using a different style from a text telling a user how to operate the product.
How would you say it? If the company has specific terminology then it is a good idea to supply the translator with these terms before the translation goes ahead. There is no use in waiting until the translator has finished their work and then telling them that the company usually prefers things to be said in a different way!
Allow enough time for translation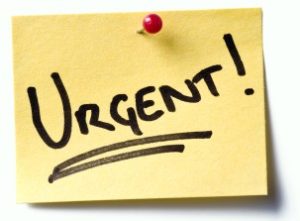 In many instances, a marketing team will spend a considerable period of time writing, rewriting and finalising a marketing text.  This text is then given to a translator who is expected to translate and make it market-ready in a relatively short period of time.
Timescales for the translation should be calculated realistically. Time should be allowed for sourcing the best translator for the project and for preparing the files for translation. In terms of turnaround times, one working day should generally be allowed for each 2000 words of translation.
Time should be allowed for proofreading. A translation is much more likely to be error-free and natural sounding if it is proofread upon completion.
Think about the format that the text comes in. Some file formats are more time-consuming to work with than others. A straight forward Word document may take less time to translate than an Excel file or PowerPoint slide and so it could cost a little more to work in these formats. A video or audio tape will take much longer to translate than a Word document, for example.
Team work!
When the translation is complete, expect and allow time for amendments to take place in the foreign language version in order to perfect it. Please remember the translator does not work for your company and may not know what you are looking for as well as you do.
A translator may write a perfectly good text but it is normal for the client to want to make slight changes to the wording used. For example, the buyer may have a preference for certain synonyms such as "web page" instead of "web site", and may request that such wording is changed to match their preference. These issues should be discussed with the translator who will be happy to tailor the text to the client's requirements.
Three simple steps to achieving a good quality marketing translation
Finalise the copy before translation begins and ensure that you are happy with it.
Inform the translator of exactly what you expect from them and allow sufficient time to carry out the work using your company glossary where appropriate.
Look through the translation with your in-country representatives to see what they think of it and be prepared to discuss any required amendments with the translator in order to obtain a satisfactory finished translation.
For more information about our marketing language translation services or to receive a free quotation please call
+44 (0)1344 870700
 or get in touch with us by emailing 
Network Languages >