Makua Language Translation Services
If you require Makua translation or Makua interpreting, then you've come to the right place. At Network Languages, we have native Makua speakers who can help you fulfil all of your language needs, from document creation and editing, to proofing and interpreting.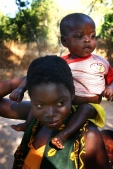 We do not use any translation tools to deliver an exceptional service – we use only real people who speak Makua fluently.
Makua, also known as Makhuwa and Macua, is known to be the primary language in the Bantu category that is spoken in the northern parts of Mozambique. There are only around 5 million Makua speakers on the planet with the vast majority of these people living as part of the Makua tribes. As such, Makua translation is hard to come by and most translation and interpretation companies do not have the contacts in place to translate Makua effectively.
Makua Translation Services
Network Languages is different though. We specialise in the translation and interpreting of languages that are rare or otherwise not known about. Here's a run-down of the Makua services we offer:
Makua advertising content
Makua and Annual Reports
Makua Brochure Text/Copy
Makua Business Correspondence
Makua Information for Consumers
Makua Tenders and Pitches
Makua Theses
Makua User Manuals
Makua Website Content
Makua White Papers
Our Makua translation services include many other types of written text and audio formats. If it's Makua interpreting you're after, we recommend contacting Network Languages to discuss your needs. Chances are, we will be able to help you with your project.
Why Choose Network Languages?
Network Languages always delivers a service that's on time and on budget. We're a reputable language translation company in the UK that specialises in the translation and interpretation of hundreds of languages from the common to the rare. We have an extremely high customer satisfaction rating and we go out for our way to ensure that every project we work on is delivered to its full potential.
Get Started Today
For a FREE quotation on your Makua translation project, please call our team on  +44 (0)1344 870700 or contact us.