Hungarian Language Translation Services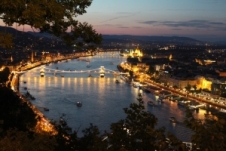 If you are looking for Hungarian language translation, look no further.
Here at Network Languages we have been providing Hungarian translation and Hungarian interpreting services for years with a team of native Hungarian speakers. And with our vast experience handling all types of translation project, we are confident that we can fulfil your language translation needs.
The official language of Hungary, Hungarian is spoken by roughly 13 – 14 million people, the vast majority of which live in Hungary. The language belongs to the Uralic language family which means that unlike many languages in Europe, it's not been influenced by indo-European languages. Hungarian is a recognised minority language in Romania, Croatia and Slovakia.
Hungarian language translation and Hungarian interpreting services
Here's a run-down of some of the typical translation projects that we work on:
Hungarian advertising content
Hungarian Annual Reports
Hungarian Brochure Text/Copy
Hungarian Business Correspondence
Hungarian Information for Consumers
Hungarian Tenders and Pitches
Hungarian Theses
Hungarian User Manuals
Hungarian Website Content
Hungarian White Papers
We have worked on a wide variety of language translation and interpreting projects, so if what you require is not listed above, get in touch with us today to discuss your requirements.
Why Network Languages?
If you want the highest quality Hungarian language translation and want to work with a translation company who lives and breathes language, Network Languages is for you. We have a 10,000+ strong team of translators located around the world who will work on your project and deliver it on time and on budget – and most importantly of all to the highest quality. We never use software for our work, instead relying on the human beings native to Hungary.
Get started today
For a FREE quotation on your Hungarian translation and interpreting project, please call our team on +44 (0)1344 870700 or contact us.