Greek Language Translation Services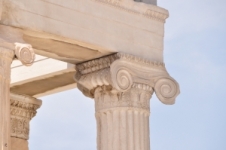 If you are looking for Greek translation services and Greek language interpreting services, then you have come to the right place.
At Network Languages, we specialise in the translation and interpreting of Greek, with native Greek speakers on our team. We can translates practically anything for you and help you with a wide variety of Greek interpretation projects. We work with businesses, education faculties, and personal customers, so you will be in good company at Network Languages.
The Greek language is a very interesting one. It's a branch of the Indo-European languages, native to Greece, the Balkans, the Aegean Island, and Cyprus. It is spoken by over 13 million people globally.
Greek translation and interpreting services
At Network Languages we provide a wide variety of translation services. Here are some examples of the work we provide for business customers:
Greek advertising content
Greek Annual Reports
Greek Brochure Text/Copy
Greek Business Correspondence
Greek Information for Consumers
Greek Tenders and Pitches
Greek Theses
Greek User Manuals
Greek Website Content
Greek White Papers
This list of services is only the tip of the iceberg – we can help you with practically any Greek translation project, so if the service you require isn't listed above, get in touch with Network Languages today.
Why Network Languages?
At Network Languages we are a team of over 10,000 language translators who deliver nothing but an exceptional service. We never use software, bots, or online tools to translate, and our promise to you is that projects are completely accurate and finished on time. To find out more about us and our rich history, please feel free to read more about us.
Get Started Today
For a FREE quotation on your Greek translation project, please call our team on  +44 (0)1344 870700 or contact us.