Bulgaria Language Translation Services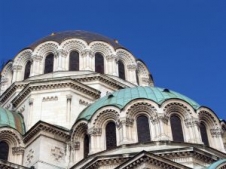 Looking for Bulgarian language translation and Bulgarian interpreting? Then look no further.
At Network Languages, we have a team of Bulgarian native speakers and expert Bulgarian translators who can work on any type of project – be it business, personal, or Government – and deliver work on time and on budget.
Bulgarian is one of the most interesting languages in Europe. It's widely considered to be the first written of all Slavic languages and it's the official language is the Republic of Bulgaria. It's spoken by 12 million people worldwide and around 7.4 million of these people live in Bulgaria.
Bulgarian language translation and interpreting
We have worked on a wide variety of Bulgarian projects, including business projects and personal projects. Below we have listed just a handful of the projects we typically deliver to our customers:
Bulgarian advertising content
Bulgarian Annual Reports
Bulgarian Brochure Text/Copy
Bulgarian Business Correspondence
Bulgarian Information for Consumers
Bulgarian Tenders and Pitches
Bulgarian Theses
Bulgarian User Manuals
Bulgarian Website Content
Bulgarian White Papers
If what your Bulgarian translation project needs is not listed above, rest assured that our team of language translators can help. We recommend that you get in touch with us to discuss your Bulgarian translation and interpreting requirements as the work we can deliver is vast.
Why Network Languages?
With 10,000+ language translators on our team and a commitment to 100% human translation, we at Network Languages can deliver work to you that's pitch-perfect every time, no matter the language your project requires. In the case of Bulgarian, we have native speakers and expert translators and interpreters in-house who will work with you to deliver a project on time and on budget.
Get started today
For a FREE quotation on your Bulgarian translation project, please call our team on +44 (0)1344 870700 or contact us.