Basque Language Translation Services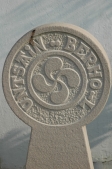 If you require high quality, accurate language translation for the Basque language, then you have come to the right place. Basque is a rare and interesting language and as such language translators and interpreters are difficult to find.
But with over 10,000 translators on our team, we will surely be able to help with your Basque project and deliver it on time.
The Basque language has eight different dialects and can be dated back to ancient Aquitaine. The vast majority of native Basque speakers are bi-lingual, and Basque is largely spoken as a second or third tongue in northeast Spain and southwest France.
Basque language translation services
At Network Languages our specialised team of language translation experts will be able to fulfil any Basque translation or interpreting project you have. We work on many different projects, including:
Basque advertising content
Basque and Annual Reports
Basque Brochure Text/Copy
Basque Business Correspondence
Basque Information for Consumers
Basque Tenders and Pitches
Basque Theses
Basque User Manuals
Basque Website Content
Basque White Papers
If a service which you require is not listed above, you'll be pleased to know we offer many more. Get in touch with us today to discuss your Basque project in more detail.
Why Network Languages?
Network Languages has been in the language translation industry for more than a decade with a dedicated team of 10,000+ language translators. What makes us unique is that we never use software, bots, or online tools to deliver exceptional language translation – we're a company run by humans, and we deliver our service as such. To find out more about us, check out our about page.
Get Started Today
For a FREE quotation on your Aramaic translation project, please call our team on  +44 (0)1344 870700 or contact us.
Photography: "Ascain Stèle discoïdale"
Licensed under Creative Commons Attribution 2.5 via Wikimedia Commons