Aramaic Language Translation Services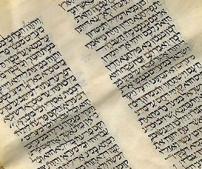 If you are looking for Aramaic language translation and Aramaic language interpretation services, then you have come to the right place.
At Network Languages, we have a team of Aramaic linguists who speak Aramaic as their first language, so you always receive a top class service. Whatever your Aramaic language needs, Network Languages is here to help with real people who speak Aramaic fluently.
The Aramaic language is connected to the Semitic family. It's most closely related to Hebrew and Phoenician, with a history that can be dated back as far as 3,000 years ago.
Aramaic Translation Services
At Network Languages we provide a wide range of Aramaic translation, interpreting, and document creation services to our customers. Here's just a few of them:
Aramaic advertising content
Aramaic and Annual Reports
Aramaic Brochure Text/Copy
Aramaic Business Correspondence
Aramaic Information for Consumers
Aramaic Tenders and Pitches
Aramaic Theses
Aramaic User Manuals
Aramaic Website Content
Aramaic White Papers
If you require a service that is not listed above, we invite you to get in touch with us through the contact details below on your project. We offer a wide variety of Aramaic language services for your needs.
Why Choose Network Languages?
As a reputable and trust-worthy language translation company, Network Languages can  fulfil any project that you need. We have a 10,000+ strong team of language translators at our disposal to ensure that all language translation projects are handled professionally. We never use software, bots, or online translators to deliver work – everything is created and translated by humans.
Get Started Today
For a FREE quotation on your Aramaic translation project, please call our team on  +44 (0)1344 870700 or contact us.