Business Development Professional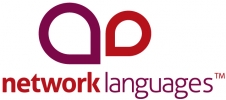 Network Languages is a successful and ambitious translation agency with a variety of amazing clients. We are renowned for quality and excellent customer service and use the latest technologies to streamline processes, improve efficiency and lower costs. We are seeking an enthusiastic and diligent Business Development Professional to join our team. We are supported by a vast array of multinational, experienced and mother-tongue language translation specialists committed to quality; these projects are delivered only after our professional staff ensure that each one adheres to the highest possible standards of excellence.
We have a great opportunity for an experienced Business Development Professional to join our amazing team.
Outline of Duties
Generate new business through determined prospecting through cold calling, the internet, networking and trade shows
Identify opportunities and develop the actions necessary to win business
Educate potential clients on our solutions, expertise, benefits, and competitive advantages of working with Network Languages
Evaluate and process Requests For Proposals (RFP's) as needed
Manage and control pricing and contractual issues by developing a thorough understanding of internal protocol and procedures
Effectively, communicate project briefs to Project Account Managers
Provide customer support and manage client expectations in conjunction with the Project Managers
Maintain records of telephone interactions, orders and accounts in our content management system
Skills
Five years minimum successful sales experience required
Language industry experience is preferred
Proven sales target track record
Demonstrated sales ability in all aspect of the sales process
An established network of professionals and buyers
Excellent verbal and written communication skills
Strong presenting and closing skills
Must be comfortable doing business over the telephone, and be a confident and determined prospector
Well organised with a great attention to detail
Team player, self-motivated with highly developed interpersonal skills
This is a home-based opportunity beginning immediately. If you are currently available and have the required skillset, please send your CV in Word format to bdp@networklanguages.co.uk.
Due to the nature of this position, we need to restrict applications by location. Only candidates in the European Economic Area (EEA) may apply.
www.networklanguages.com
Languages  •  Translation  •  Localisation  •  Voice-Overs  •  Typesetting & DTP
No Agencies