Financial Translations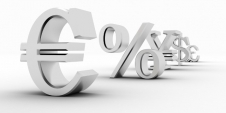 Posted on October 9, 2012 by Chris
What do botched financial translations mean to you? Network Languages know they can mean money…lots and lots of lost money.
Of course, there is a way to avoid losing money in financial translations, and it involves having the language translation done right – the first and only time. A large company can easily lose millions in financial translations, and that's why your financial translator should pay particular attention to every facet, including:
Numbers: Of course, this may seem an obvious aspect of financial translations, but too often, enough attention is not paid to this all-important feature of financial documents. When languages are translated, numbers and currencies change, too. Exchange rates must be considered with exactness, as well as localised nuances such as decimal placement. Think about it – one misplaced decimal and you'll lose more than translation. Even the moving of a translated number or the exchanging of it with another number, as part of translation confusion, can cause outrageous and irreversible financial errors.
Neologisms: The financial industry is one in which new terms are cropping up with regularity, including the revising of currently accepted terms. New words and phrases are usually coined within one sector, language, or country, making it nearly impossible for a language translator without an intimate knowledge of the industry to make a sound decision about which word to use. In many cases, a financial translations expert will need to make an independent decision about whether to use a target-language term that may be outdated in the near future, or to introduce the source language's buzzword. Oftentimes, that expert might determine that a target-language explanation is in order. Only a language translator who is also a financial industry expert could make these decisions with precision.
Polysemous Words: Financial industries are rich with polysemous words, or those words that can hold a number of meanings. For instance, consider the word pound. Obviously, the word, within the financial sector, refers to a European monetary denomination. However, a machine translator (or a careless human one) could translate the word as if it refers to an American measure of weight – equalling little more than embarrassment.
Acronyms: As it does with any industry, Network Languages recommend that only financial experts conduct language translation in the financial sector. Many acronyms are used in the area of finance, and a language translator without niche experience may fumble these all-important abbreviations. For example, CFO can mean Chief Financial Officer, Chief Fire Officer, Chief Firearms Officer, Collateralised Fund Obligation, Cash Flow from Operating Activities, Commission on Filipinos Overseas, or Chemin de fer de I'Outaouais. As you can see, a number of these phrases could apply to the financial sector, so an expert in the financial niche you're working in will prove indispensable.
Some language translation missteps are entertaining…even hilarious; however, errors in financial translations are nothing to laugh at. Contact Network Languages for access to our more than 12,000 professional language translators – all of whom are mother-tongue speakers and many of which are experts in financial translations.