When Bad Language Translation Strikes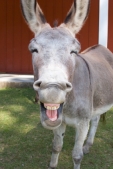 Posted on July 25, 2012 by Chris
The professional language translators at Network Languages know bad language translation when they see it. Sometimes, the blunders are simply amusing – fodder for a good laugh.
But more often, translation mistakes and bloopers done by an online translation tool, a free translation service, Google translate, a free language translator, or even a free word translator result in a damaged reputation, a blow to an otherwise solid marketing campaign, detriment to a business's brand, and even grievances (of the legal and civil varieties).
Many believe that bad translation simply means that the product of an interpretation or translator service resulted in the wrong language. That would be a best-case scenario. You see, if a translator (online or human) delivers the wrong target language, end users simply won't be able to read it – the damage is moderate. However, if the resulting language is largely correct, but meanings have been altered or grammar is off-colour, the damage can be limitless.
When you have a marketing campaign, words on packaging, an advertisement, a mass email, a banner ad, assembly instructions, an operations manual, software, prayer material, a tagline or strapline, online content, or any written correspondence translated without the expertise, supervision, and editing of language translation professionals who double as niche industry specialists, you run the risk of results like these:
Spanish to English translation on a food vendor's sign: "scum" flavoured ice cream. Wonder how that affected sales?
German to English translation on a clothing care tag: "Washing from left side." Maybe they meant "inside out," but I'll bet there's at least one person out there who resorted to hand-washing the left side of that shirt (and eating messy foods while leaning to the right).
Turkish to English translation clothing advertisement: "We are this garment with complete satisfaction, for it's made the NBA to give complete ovality." That's what every person wants in an article of clothing – something that makes them look more "oval."
Of course, the list of bad translation mistakes goes on and on, but the humour somehow runs out if and when it happens to you. Which brings up the burning question: What should you do if it happens to you? Firstly, stop the presses – retract anything you can manage to pull from shelves, webpages, etc. Next, contact Network Languages for help with not only mitigating the damage that has been done, but for the quality translation that will keep your brand and your product from falling into another bad translation trap.
You might remember your grandmother saying, "A stitch in time saves nine." If you do, you understand the concept of getting that translating job done right the first time. And if you don't, you're quickly getting a taste for how free, mechanical language translation tools simply aren't good enough. Different cultures understand and cherish different idioms and dialects, and without the insight that comes with native-tongue translation, you will be misunderstood…or worse.
To mitigate your bad language translation damage, contact Network Languages here or call (+44) 1344 870700.