Cheap Language Translation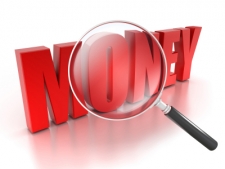 Posted on May 28, 2012 by Chris
I know, I know: your translation services budget is tight so you need a cheap language translation service.
You need to reach prospects and communicate with clients that speak different languages. They'll get the message; they'll get the point; they'll speak up if they don't understand something…whoa, slow down the language translation train. Let's be clear: a bilingual speaker is not a translator, and cheap translation services aren't bargains. The cheap options generally come out the most expensive.
Here are just a few examples, in progression toward detriment, of how cheap language translation can affect your message:
A poor Spanish English translation service caused a Spanish-speaking family angst while trying to understand the opening instructions on the company's packaging. It doesn't take them long to figure it out, but they're a bit offended, and may not purchase the product again. Brand damage.
An English-speaking father works late into the night assembling a bicycle for his child. His task is made difficult by assembly instructions that have been shoddily translated from Chinese to English. He gets the bike put together, but vows to never waste time on another product made by its manufacturer again.
A public relations director at an international conglomerate is charged with the task of reaching out to potential clients in Germany and Italy. She hires a translator based solely on price. The prospects are so offended by the lack of effort put into the company's communications that they turn immediately to the competition.
As you can see, poor language translation services for different languages can result in simple amusement (to your detriment) or inconvenience – or they can directly damage the image and the health of your business. Like my Mother would say, "you get what you pay for"; and nowhere is that more true than in the business of language translation services.
For more information about our language translation services or to receive a quotation please call +44 (0)1344 870700 or get in touch with us by emailing Network Languages >