Financial Translation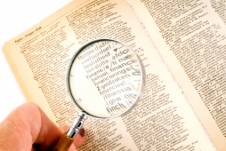 Posted on July 25, 2012 by Chris
Network Languages know that when you're involved in the financial services sector, there's nothing more important than the security of your clients' money – as well as the accuracy of all documents relating to it. That's why when you're making financial transactions across language translation barriers, fluency and exactness are crucial.
Whether you are (or are serving) a bank, insurance company, credit card company, investment firm, brokerage house, money market or real estate firm, the tools and regulations of your trade are the framework for extending credit, distributing funds, managing investments, establishing mortgages and loans, and settling debts.
The financial sector is a significant part of most highly developed economies, like those in The United Kingdom, Japan, The United States, and Switzerland. These national economies greatly affect the character of the global economy – further increasing the need for commercial and retail communications clarity.
Network Languages provide language translation for all financial sectors. We provide clear communication and peace of mind for documents detailing financial transactions in banking, industrial, or any service niche; audits; legal communications, transactions, and contracts that span language barriers; banking agreements; financial investments; insurance premiums, pay-outs, and related financial transactions.
Here is an abridged list of some of financial translation services our language translators perform:
Translation of Financial Statements and Annual Reports
Distribution Agreements' Interpretation and Translation
Language Translation of Underwriting Documents
Insurance Policies and Policy Claims' Language Translations
Interpreting of Financial Public Relations' Verbiage
Equity and Bond Research Text Translation
Interpretation of Initial Public Offerings
Financial Sector Meeting Minutes in Multiple Languages
Multi-Language Renditions of Investor Updates
Shareholder Agreements' Language Translations
Translation of Financial Litigation Language
Accounting in Multiple Languages
Interpretation of Acquisitions and Mergers
Multi-Language Proposals for Financial Investments
Translation of Financial Brochures and Catalogues
Interpretation of Futures Contracts
Not only are our language translators tested and selected based upon their interpretation aptitude, we ensure that each financial translation is done by a professional who is knowledgeable in the financial services industry. Consideration for nuances of the parent language, as well as for the target language, is imperative, so we ensure that the professional translator assigned to your financial services project is fluent in the distinctions of both dialects. After each financial interpretation (which is overseen by a project manager) is completed, the translation's accuracy is verified by an editor and certified to be correct the first time.
Another warranted aspect of our financial translation services is the confidentiality we afford every project. We understand that financial matters require the highest levels of security, and we will assure you, in writing, that your confidentiality (and that of your clients) will be maintained at the highest standards.
Even if another financial language translator has already interpreted or translated a financial document, project, or transaction for you, we'll be happy to review the work in order to ensure that all the language is both accurate and clear.
For more on language translation for the financial services sector, visit Network Languages here or call (+44) 1344 870700.