Oil and Gas, French to English Language Translation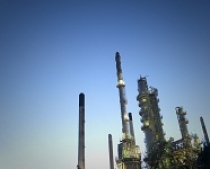 Posted on February 4, 2013 by Chris
Whilst working in the global oil and gas industry, a need for language translation is sure to arise. Surely, Arabic to English language translation may come to mind, but we should not overlook the need for other language translation services like French to English language translation for the oil and gas industry.
France's regular exports include appliances and electrical parts, steel, plastics, textiles, chemicals, foods, steel, and lubricants. Common imports to France include gems, chemicals, wool, automobiles, and…you guessed it: crude oil.
Despite the country's move toward nuclear power as an alternative to petroleum (due in most part to its lack of domestic oil production), France is still one of the world's most significant oil consumers, conducting a substantial amount of international business within the oil and natural gas industries.
Because France is a major importer and consumer of oil and gas, the need for French to English language translation arises in a number of commercial applications. Along with these requirements comes the need for accuracy and industry know-how. Here are just a few examples of how French to English language translation needs arise in the oil and gas industry, as well as how those needs can best be met:
Because oil and gas exploration is expanding globally, importers like France are attentive to this activity, increasing the need for French to English language translators who have, and will continue to, stay abreast of the latest industry developments.
The oil and gas industry is a complicated one. This means that French to English language translation involves more than mere interpretation. The language translator should be well-versed in the intricacies of exploration, mining, drilling, pipelines, booster stations, processing, refining, equipment, recovery, safety, metering, storage, transportation, importing, exporting, and marketing.
A French to English language translator for the oil and gas industry should possess bottomless knowledge of the oil, petroleum, and natural gas business; however, it shouldn't end there. That language translation specialist should also understand the economic and legal intricacies of the oil and gas industry (including such concepts as land leasing, drilling rights, pipeline usage legalities, and royalties).
There's no limit to the possibilities for language translation needs in the oil and gas industry; however, French to English language translation is often needed for expedition and drilling reports, proposals, performance data documents, written assessments of social and environmental impacts, equipment operation manuals, insurance policies, weights and standards documents, as well as countless financial and legal documents.
Much of the language and many of the symbols used in the oil and gas business are industry-specific, making a language translator with oil and gas industry jargon familiarity an absolute must.
If you're in need of oil and gas language translation services in French to English, Arabic to English, or any other combination, Network Languages have you covered. We'll pull from our more than 12,000 language translators, ensuring that an industry expert with skills that precisely match your needs is selected. Simply call (+44) 1344 870700 or email our language translation experts here.