Arabic Translation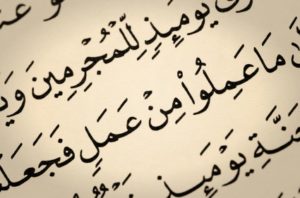 Posted on July 18, 2012 by Chris
Network Languages know that when you're involved in servicing the Arabic sector, there's nothing more important than ensuring your documentation has been translated by a mother tongue, professionally qualified translator with a good knowledge of your subject matter to ensure your message has been accurately translated.
That's why when you're working across language translation barriers, fluency and accuracy are crucial.
The way you work with middle-eastern companies especially in the Arabic speaking world can have a major impact on your reputation. Although most senior Arab business people can speak good English it is very important to translate brochures, data-sheets, manuals, contracts and even general correspondence into Arabic.
Yes, it costs money to translate your documentation and correspondence into Arabic but remember the person you are corresponding with is likely to be just one part of a much larger decision making team. Communicating with your client in their language is a sign of respect and professionalism. We can help you to dominate your competition by showing you how to communicate effectively with your Arab speaking market.
After each piece of translation is completed (overseen by a translation manager), the translation's accuracy is verified by an editor and certified to be correct the first time. Network Languages are one of the very few companies that are UKAS-accredited to the ISO Quality Standard 9001:2008. Confidentiality: We have been audited to the ISO 27001 standard which demonstrates that the security of your information has been addressed, implemented and properly controlled. We recognise that we could at times be dealing with highly sensitive material and so we can assure you that confidentiality for you and for your client will be maintained to the highest standards.
So you have an Arabic speaker on your team. Unfortunately this does not necessarily mean that this person is a linguist capable of producing a high quality translation communicating your company's message. By the same token, a person who may be bilingual does not automatically make them a translator. Translators have spent many years fine tuning their skills meaning that they are more accurate and much faster than someone who simply knows both languages. Many legal, consulting and engineering companies often waste a lot of money using their staff members to do translation work without realising that they are paying their in-house team much more than they would pay a professional translator. Surely employees' time would be best spent on developing the working relationships with their potential customers.
Arabic reads right to left. Therefore, information in a presentation or booklet in this language needs to be the complete mirror-image of the English version. If you are not careful, you might find that your sales presentations will run backwards so it is important to ensure that all graphics and text are "flipped or mirrored" to match the Arabic (right to left) orientation. For example, the front cover of a book printed correctly in Arabic is in the same position as the outside back cover of an English printed book.
For more information about our Arabic translation services to ensure you are communicating the right message about your business please call +44 (0)1344 870700 or get in touch with us by emailing Network Languages >