Why Choose Network Languages?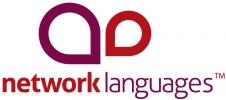 Posted on March 17, 2014 by Chris
Every year, thousands of customers worldwide choose Network Languages for their business translation needs. What is it that keeps our customers returning to us year after year?
Here are five reasons why we have become such a powerful force in the professional translation services market.
Our Expertise
We have more than 12,000 language translators working for us at any one time. This gives us a vast range of expertise to draw on. We translate the most common languages, such as French, Italian, German and Japanese, as well some quite obscure ones – we have yet to come across a language we cannot translate, but there is still time!
Every year, we undertake thousands of translations. The range of professional expertise our language professionals can offer impresses our clients. Our team of industry experts can translate specialist documents, from legal, technical and financial to medical, pharmaceutical and licensing documents.
No Machine Translation Allowed!
Machine translation is never as good as a human translator, for the simple reason that a machine cannot understand the words it is translating. Machines do not understand the nuances of language, cultural references, the rhythm or the musicality of language. Translation is much more than a simple transposition of a word in one language for an approximate match in another, which is what a machine translation offers. In order to translate successfully, understanding and interpretation of the subject matter is required. We never use machine translation at Network Languages. Every service you will receive will be undertaken by a professional translator.
Wide Range of Services
We can help you produce translated copy for a wide range of applications. Copywriting, multi-lingual printing coordination, website content, website updating, research information, business correspondence and policy reports are just a few of the projects we undertake for companies. Other specialisms we offer include help with marketing, for which we have a specialist trained marketing team on hand. They have expertise in email campaigns, pay-per-click advertising, TV commercials, and exhibition displays – all the things you need to set up business in a new foreign market.
Client Relationships
We feel that providing a good translation is dependent upon us really understanding what it is you need. Therefore, you can expect thorough discussion and plenty of personal contact if you choose to work with us, to ensure you end up with the translation you want, tailored precisely to your needs. We pride ourselves on our superb one-to-one service, which has seen many clients returning to us year after year. If you are not quite sure what you want to achieve, our consultations will help you clarify precisely what is needed to fulfil your brief.
No Job is Too Small
We enjoy helping students with their theses just as much as assisting companies win high value contracts. You may just want an enquiry letter written to a company abroad, or help with a speech you need to deliver in a language you are not too familiar with. We particularly enjoy these smaller one-off jobs, as they add an interesting contrast to our business work. So, banish any concerns about the size of the job – just give us a call and we can discuss your project.