Proofreading and BSI mark-ups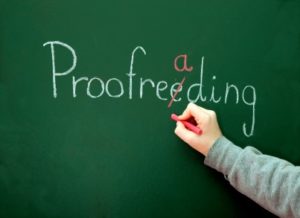 Posted on June 12, 2013 by Chris
Proofreading involves the detailed and thorough reading of a text, whether large or small, word for word, before it is approved for publishing, either digitally or in print. Methodical and meticulous, proofreaders are entrusted with a very important job involving a huge amount of responsibility: a proofreader is the last person in a long line of writers, editors and graphic designers to read through a text before it goes out into the published world.
In addition to advertising firms, newspapers and publishing houses, almost all Language Translation Services worth their salt will employ a team of experienced and expert proofreaders. In addition to being nothing short of perfect in the target language, those proofreaders working with translated texts will also be required to understand the source text and to use it as a reference.
In addition to making corrections to a text, a proofreader needs to be able to show what amendments need to be made. This can be done in two ways: either electronically using the Track Changes function in Word or in PDF using the annotation tool (the sticky yellow notes), or using hard copy.
While electronic mark-up is now standard for most non-publishing clients, the publishing sector continues to operate in a more old-fashioned manner and most publishers still expect their proofreaders to mark up on hard copy, using industry-standard proofreading symbols that enable amendments to be communicated quickly and clearly to professional typesetters.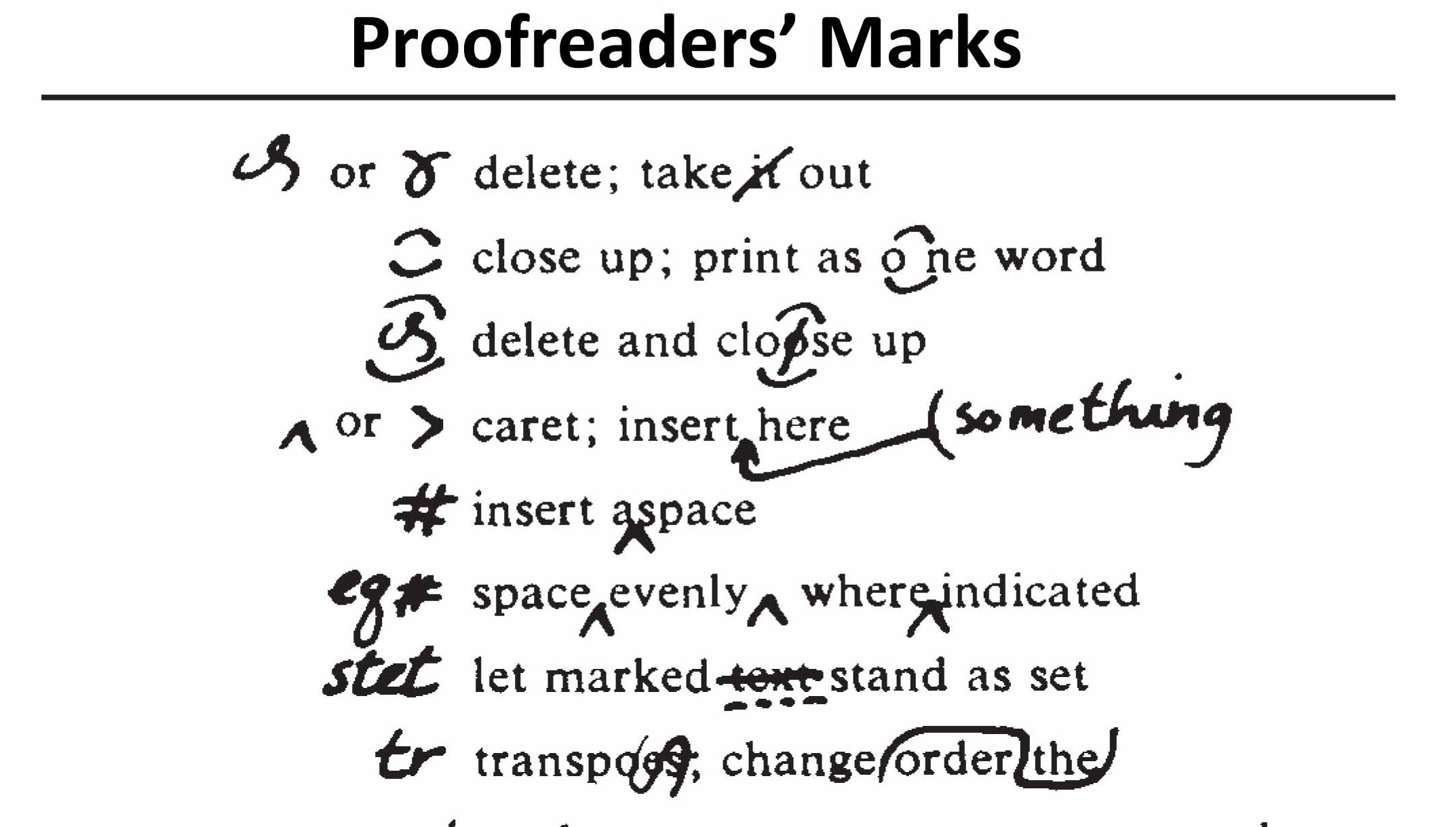 These standardised symbols have been drawn up by the British Standards Institution (BSI) in order that proofreaders follow the same marks when writing on paper. They are recognised throughout Britain and used increasingly around the world, and while these squiggles may look like hieroglyphics to those not used to seeing them, they have been designed to ensure that no-one, from editor to typesetter, gets confused about what exactly the proofreader means.
Defined by British Standard BS 5261 and last revised in 2005, they include: proofreading symbols for general instructions; proofreading symbols for inserting, deleting and changing text; proofreading symbols for changing the look of a text; symbols for punctuation; and symbols for layout.
Are you familiar with, and can you recognise, a widow or an orphan when you see one? These kinds of layout issues (stray words which look out of place with a page's overall layout) are also within the realm of the expert proofreader of hard copy. Unlike proofreading in Word, the BSI marks relate to inconsistencies in layout as well as in the text, and BSI symbols are used by both proofreader and editor.
In addition to its stable of expert translators and linguists, a localisation bureau with proven Language Translation Excellence will have a team of qualified and experienced proofreaders able to display their amendments using industry-standard mark-ups both electronically and on paper. BSI and ISO accreditation is therefore essential for all firms, from large agencies to small businesses, if they wish to bring in new clients wishing for guarantees of quality assurance.
Accreditation can be obtained in the UK from a number of independent registration and certification bodies. These include UKAS and ACS Registrars.
Call Network Languages at 01344 870700 or email us with your proofreading needs today. All documentation is subject to our rigorous proofreading process to ensure error free results.