Interesting Facts About The Hungarian Language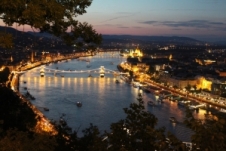 Posted on January 19, 2015 by Chris
Hungarian or the Hungarian language is the national or official language of Hungary. It is one of the twenty four official languages in the European Union.
Hungarian is spoken by Hungarian people in the country and around the world. The language is also spoken in neighbouring Romania, Serbia, Slovakia and Ukraine.
While most languages spoken in Europe have their roots in the Indo-European family, Hungarian is from the Uralic language family, which is also the origin of Estonian and Finnish. Hungarian is also an agglutinative language. It is a morphological classification of languages that segregates various languages on the basis of how words are formed and grammar is constructed.
There are many interesting facts about the Hungarian language that are not always talked about. Here are some that might amaze anyone.