Get your Business Documents Translated with Network Languages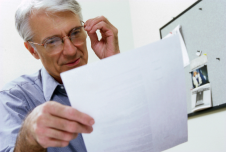 Posted on February 6, 2014 by Chris
You probably spend time and effort putting together business documents to make sure they're perfect.
At the end of the day documents related to your business have to be accurate and up-to-date, no matter what they are being used for.
When you spend so much time and effort over creating a document the last thing you want is for it to be misinterpreted when you send it to someone in a different language. Sadly there are still people that think free, automated language translators are enough when it comes to translating important documents. However, websites like Bablefish are not designed to be accurate or to translate long documents, so you'll never get an accurate result. If you're sending an important document to someone, you want it to be accurate and there is no room for error.
Network Languages
Network Languages offer real language translation. They aren't a company that offer automated translation or online tools, instead they're a team of people who live and breathe translation. They take pride in offering solid language translation, carried out by real people. In fact, they offer such a comprehensive service that they have over 10,000 professionals on their books – there really isn't a dialect that they are not able to help with.
Since they were established in 1996 they have been working hard to build up their business and reputation. In fact, now their reputation is so good that over 90% of their business comes from referrals and recommendations, which is a statistic that speaks for itself.
Business Documents
Network Languages offer a number of business document services, which means that whatever type of document you have put together they will be able to successfully translate this for you. As well as translating services they also offer a comprehensive interpretation service, so you can be covered from all angles. They'll even translate marketing texts for you, so you don't have to worry about advertising campaigns being misinterpreted when translated into a different language.
Their website has been designed to make it easy for you to find the service that you need. Their 10,000 translators cover pretty much every language and all of these are listed on their website. This means that you'll be able to find exactly what you are looking for at the click of a button.